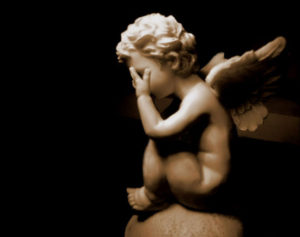 No question about it, 2017 has been the best year of my life.
I have so much to be thankful for, including getting married to a dear man who is my partner in every way, moving back to scenic West Virginia into a vintage craftsman-style house-of-my-dreams located in a quaint historic village, and working at what I love from my home office. Of course, I have my beautiful daughters and extended family, including all the new family I married into.
In reflecting on my many blessings, of course God's faithfulness comes to mind and this one thing especially:
No more guilt.
So now there is no condemnation for those who belong to Christ Jesus… (Romans 8:1)
We are so often plagued by guilty feelings. Even though the Bible and the pastor keep telling us we are forgiven, it seems like guilt should be the natural response to our inability to shake free of sin. It's like we think guilt is a fruit of the Spirit, but it's not. (Read More)