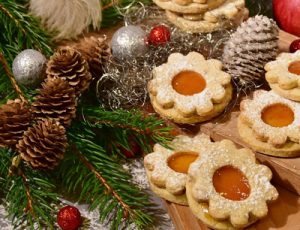 As we enter these next couple of weeks leading up to Christmas, it seems appropriate to reflect again on that moment of angelic visitation when Mary learned that she was about to become miraculously pregnant with the Son of God:
"My soul glorifies the Lord
and my spirit rejoices in God my Savior,
for he has been mindful
of the humble state of his servant.
From now on all generations will call me blessed,
for the Mighty One has done great things for me—
holy is his name.
His mercy extends to those who fear him,
from generation to generation.
He has performed mighty deeds with his arm;
he has scattered those who are proud in their inmost thoughts.
He has brought down rulers from their thrones
but has lifted up the humble.
He has filled the hungry with good things
but has sent the rich away empty.
He has helped his servant Israel,
remembering to be merciful
to Abraham and his descendants forever,
just as he promised our ancestors."
 Luke 1: 45-55
This announcement of an imminent virgin birth by the power of the Holy Spirit – one of the few times the Bible records a woman's voice in praise of God* –  would have signaled a major event for the original first-century readers. Yet, Luke placed another unexpected twist in the opening of his gospel. He positioned Gabriel's announcement to Mary immediately after an account of divine visitation on Zechariah.
Luke drew so many parallels between these stories that original readers could not help but make comparisons.** Yet, major differences exist between the main characters:
Zechariah
Zechariah, an older man, was a Jewish priest living in Jerusalem whose number has just come up for temple service. He was married to Elizabeth, who was from the high priestly line of Aaron herself. They are both described as "righteous before God, walking blamelessly in all the commandments and requirements of the Lord." Notice that Zechariah had all the credentials of an exemplary servant of God.
Mary
Mary was an insignificant young woman, not yet married, who lived in Nazareth ("Can anything good come from Nazareth?" Nathanael would ask in John 1:46.)
Parallels
Both the old man and the young woman were told they would have a child under supernatural circumstances. Zechariah's child would be great. He would make ready a people prepared for the Lord. Zechariah's response seems to carry an essence of doubt, however: "How will I know this?" or in one paraphrase, "Prove it."
On the other hand, while Mary's child would also be great, he would be called "Son of the Most High" and would be given the throne of David. Mary's question seem more borne of confusion, "How will this be since I am a virgin?" followed by, "I am the Lord's servant."
If first-century readers were guessing about who in their world deserved to be the parent of the son of God, they might have chosen someone politically powerful. Definitely, given the choice between Zechariah and Mary, they would have chosen the guy.
God's Turns the Narrative Upside Down
God had other plans. He didn't even need a man at all for this miracle—just a willing girl.
You see, wrapped inside this amazing story of God breaking in on the world is an additional message about God's character. Surprise! God doesn't always use the usual suspects to accomplish his purposes. He cares about and often uses insignificant, marginalized people who enjoy minimal standing in their culture.
It's one of the first things Mary says in her song: "He has been mindful of the humble state of his servant."
From the very beginning of the Emmanuel – "God with us" – gospel story, he made unexpected choices about through whom and how his redemption would be accomplished. He continued making seemingly counterintuitive choices right up through the moment his son hung executed like a criminal on a Roman cross.
"He has brought down rulers from their thrones
but has lifted up the humble.
He has filled the hungry with good things
but has sent the rich away empty."
Maybe over the coming days as the holiday madness threatens to overwhelm us, we too should take time to look for God at work in unexpected places among the people where we least expect it. A surprise may be awaiting us all.
The original version of this post appeared on my blog in 2014.
*The other two times we are privy to a woman's words of praise are in Exodus 15:21, when we get a couple lines from Miriam, and a lengthier prayer from Hannah in I Samuel 2.
**Thanks to David E. Malick in the Priscilla Papers summer 2014 issue for pointing this out these parallels.