---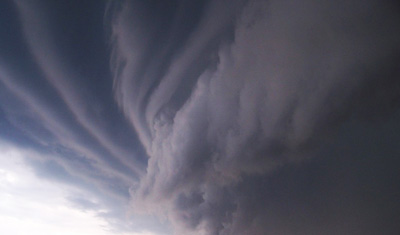 While we were still reeling from the disturbingly open displays of racism in my beloved Charlottesville, hurricane season swept in like a vengeance with Harvey and Irma. Wildfires are ravaging exquisitely beautiful forests out West. Earthquakes rocked cities in Mexico.
Add to these massive catastrophes the countless recent individual experiences of serious illness, death, splintering relationships, etc.
One of these tragedies alone can make us wonder where God is and why isn't he intervening in more obvious ways. I wouldn't dare speculate on the "why?" questions here, but my thoughts certainly run in the same direction as Martha's did when she encountered stress and loss. She had the advantage of pondering directly to Jesus, so we might be informed a bit by his responses.
Don't You Care?
This is the question Martha asked Jesus on that familiar occasion in Luke 10, when she was worried, upset and left alone by her sister Mary.
"Lord, don't you care that my sister has left me to do the work by myself? Tell her to help me!"  (Luke 10:40)
Her problem seems trivial compared to the major tragedies we're talking about here, but not so trivial that Jesus ignored it. He saw what was going on, took her concern seriously and responded with gentle words of truth. (Did you notice that in her frustration she opened with an accusatory question and forgot to use her "I statement"? I love that Jesus didn't demand she phrase her question more respectfully.)
In a circumstance more similar to current events, the disciples woke Jesus up from a nap with this question during a major squall while boating on the Sea of Galilee: "Teacher, don't you care if we drown?" (Mark 4:38). Of course, he did. Jesus calmed the storm with a word – no harm done.
In both cases, committed followers assumed that Jesus would care about their circumstances and were dismayed that he hadn't already mitigated the issue – not to mention preventing it from happening in the first place … which leads to another instance with Martha:
If You Had Been Here…
These were the first words out of Martha's mouth when Jesus arrived in Bethany after the death of Lazarus. She and Mary had sent word to Jesus several days prior with news that their brother ("the one you love") was sick (hint, hint, Jesus).
Four days after Lazarus was already dead, Jesus finally showed up. "Lord, if you had been here, my brother would not have died," Martha opened with. Was this totally a pious statement of faith and submissive acceptance? Or was she a little angry with him? At least, confused and disappointed?
Martha was not the only person thinking this way about Jesus. Mary repeated the same statement when she went out to meet him, and some of the Jews mourning with her wondered, "Could not he who opened the eyes of the blind man have kept this man from dying?" Why didn't you save your friend, Jesus?
We learn from these stories that asking these kinds questions of Jesus is perfectly acceptable and, actually, very healthy. The psalmists did it all the time in a variety of situations. One common line of questioning was of the "How long?" variety:
"How long, Lord? Will you forget me forever? How long will you hide your face from me?" (Psalm 13:1)
"How long, Lord, will you look on? Rescue me from their ravages, my precious life from these lions." (Psalm 35:17)
"How long, Lord God Almighty, will your anger smolder against the prayers of your people?" (Psalm 80:4)
The prophets wondered too:
"How long, Lord, must I call for help, but you do not listen? Or cry out to you, "Violence!" but you do not save?" (Habakkuk 1:2)
Here's What We Can Learn
These guys in the Old Testament didn't have the advantage of Jesus present in the flesh to respond. Looking at the Gospels, however, we can learn a few things when we're hanging on for dear life in a raging storm (literally or metaphorically) and it seems like God is sleeping on the job. Sometimes when we feel forgotten by God, the explanations may look a little like this:
"Yes, I care. But I'm not going to fix someone else. I need you to engage in some self-reflection as to your own role in contributing to this crisis."
Or
"Yes, I care. Peace, be still. Just chill. It's going to be OK."
And when the worst happens, and we are consumed by grief and disappointment because God has apparently ignored all our desperate and demanding prayers – even then, it's not too late. God will still show up. Remember what Jesus said to Martha at her brother's tomb:
"Didn't I tell you that if you believe, you will see the glory of God?" (John 11:40)
The questions we have in times of tragedy, loss, and disappointment are expressions of faith, however flagging it may be. If we didn't have a mustard seed of faith left, we wouldn't bother to ask. God is so much bigger than our questions, and he understands why we have them.
The worst thing we can do is repress our doubts or pretend we don't wonder where he is when we need him. Bold Martha gives us two great examples to follow when life is hard and we don't understand where God is. The best way to maintain any relationship is to keep the communication lines open!
"Ask and it will be given to you; seek and you will find; knock and the door will be opened to you."
Luke 11:9
Photo credit: FreeImages.com/Mateusz Wesolowski