OK.
Deep breath.
I think I can do this.
I haven't written a post for this blog since last April. Some things in my life got too overwhelming, and once I quit, I couldn't find my way back here again.
Because other people are involved, I am still not at liberty to provide details, but exactly one year ago today things fell apart in my life. Years of constantly niggling but unaddressed issues came to a head, and life changed drastically for me.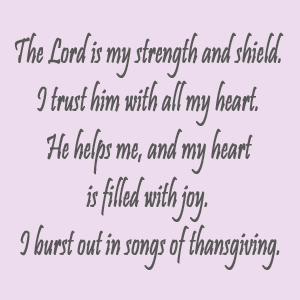 I kept writing through last winter and keeping my speaking engagements, but by spring I just couldn't do it anymore. I was too sad, too angry, too disappointed, too broken. I felt like I had no answers to anything and no spiritual credibility.
Over the past year God has gotten me through. That's one thing I never doubted. I've learned some hard things about myself, though. I've learned that Christianity's forgiveness and forbearance can also be dangerous covers for conflict avoidance issues. I've learned to face some fears. I've been incredibly humbled. I've been amazingly supported by wonderful friends—most of them Christian, but not all.
Maybe the biggest surprise of all is the way God got me back here today. A woman named Carol moved into a spare bedroom last October. I thought she was just going to be a reliable roommate. I didn't realize what a gift was coming into my life. Carol is a mature and wise Christian woman with a ministry of her own, and she has been a constant encouragement to me.
She has the women at her church starting their first women's Bible study, and she chose my book, The Gentle Savior, for their first study. Also, she invited me to speak at their opening session next Saturday morning.
I'm really excited about it. I think God has me ready for this. And I think I'm ready to start writing again on a somewhat regular basis.
I'm probably a little bit different person this time around. I have some new life experiences, and I'm still not on the other side of everything that happened a year ago today.
I praise God, though, for being my refuge and strength, and for sending a new friend to live for a while downstairs. Without them both, I probably would have abandoned this blog for good.
Once again, I think I have something to say, and you can blame it on them.
There. I did it!
*Psalm 28:7