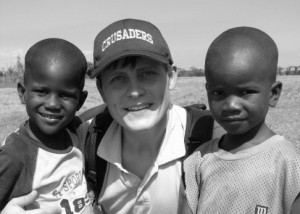 Today, I would like to introduce you to guest blogger Zeke Lam. Zeke is the founder of SUBMISSION Ministries—a ministry devoted to seeing lost souls encounter God and live lives fully surrendered to the risen Christ. Zeke reminds us that the power of the stories about Jesus and women touches men's lives too!
---
Scattered throughout the New Testament Gospel books are several interesting and powerful interactions between Jesus and women. In each case, an intriguing lesson is brought to light for the individual and very applicable to our present day. From the story of the widow and her two mites in Luke 21 to the lady touching the hem of Jesus' garment in Luke 8, to the woman at the well in John 4, each case provides valuable truths.
While each are critical and essential depending on the season of life a person is currently facing, the story of Mary and Martha in Luke 10:38-42 has offered significant help at various times in my life. Hosting Jesus was a privilege indeed. Mary sat at the feet and Jesus and worshipped while Martha was busy with much serving. This busyness became a distraction in her life from her chance to be at the feet of Jesus.
I could spend a lot elaborating on this verse, but the intent of this post is to highlight one simple truth. This truth is summed up in verse 42 as Jesus proclaims that Mary chose the one thing that cannot be taken from her: a relationship with the Lord. There are so many things in this life that we cling to with all our might. Our jobs, ministries, reputations, families, etc., are among the possessions we hold to and render all our time to. Yet, none of the examples just mentioned are guarantees.
Is there anything wrong with laboring? No. Is there anything wrong with striving hard to be a good provider, mother, minister, or employee? No. In fact, it is our duty to perform these actions as unto the Lord and for His glory. However, under no circumstance should these things become a distraction or idol separating us from the presence of our Savior.
Notice why Jesus corrected the actions of Martha. Verse 40 points out that she was distracted by the much serving. We must never allow our calling to hinder our relationship with the Caller. Both women and men in our society have extreme challenges to face. Juggling the responsibilities of this world while remaining at the feet of our Savior requires submission and faithfulness. Under no circumstance can we place Jesus second or third place on our list. Anything above Him is idolatry. If this is our current situation, we must re-prioritize to ensure proper order in our lives.
This passage of Scripture has been very instrumental in my life. It is so easy to lose sight of the fact that our first priority is to love Jesus Christ with all our heart, soul, and mind. All other aspects of our life must flow out of this intimacy with Him. Remember, this is the only treasure that you and I possess that cannot be stripped from us.
Mary and Martha had an experience with Jesus here that highlights a core truth. He longs for us to long for Him. He is not concerned with what we can merely do for Him. He wants our hearts to align with His and be willing to be His vessel. These ladies had the privilege of receiving a lesson firsthand that remains strongly significant today.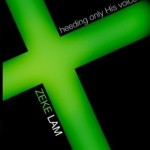 Zeke resides inVirginia with his beautiful wife, Kathleen, and a growing family of future world-changers. His new book, subMISSION invites readers to learn how to submit your life wholeheartedly to the Lord so that you can dwell continually in the secret place—a place of intimacy, surrender and joy. http://submissionministries.org/